TsLiga 2021 Team of the Year
Turf Season Super League (TsLiga) is proud to release its 2021 TsLiga Team of the Year. Over 200 players participated in this year's competition but these eleven players did awesomely well over 14 weeks of game action. Here are the best eleven of the 2021 TsLiga.
TsLiga 2021 Team of the Year
Rajioba Oluwagbemiga (Schimchi) – GK
Afolai Taiwo (Schimchi) – Defender
Emmanuel Udeogu (Panthers) – Defender
Akeem Badmus (89FC) – Defender
Adedeji Timilehin (H.Micheals) – Midfielder
Henry Nwobodo (Tigers) – Midfielder
Samuel Abisuga (Schimchi)- Midfielder
Ayodeji Abiodun (Schimchi) – Midfielder
Paul Badejo (Tigers) – Forward
Akitoye Yinka (89FC)- Forward
Nduka Anthony (H. Micheals)- Forward
Best Coach – Coach Segun (Schimchi)
Top Scorer – Paul Badejo (Tigers)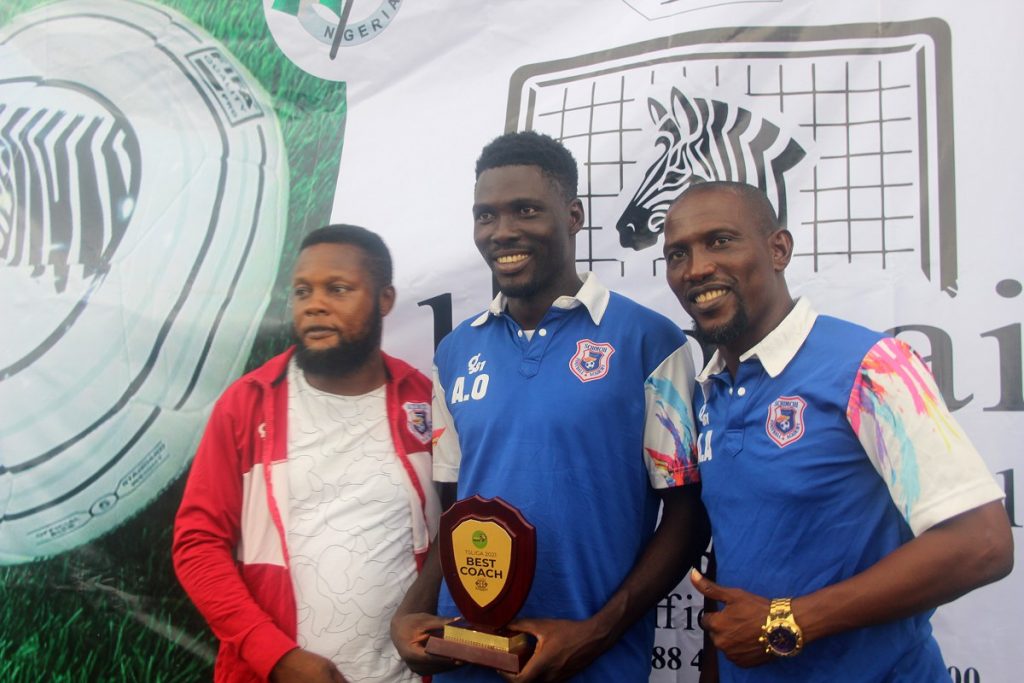 The Team of the Year awards was sponsored by Haggai Zebra Football, the No.1 choice football match ball loved by players, coaches and clubs. Zebra Ball by Haggai Sports is also the official match ball of Turf Season TsLiga 2021.
Turf Season is a Football project empowering African Grassroots Talent with Education and Career Opportunities since 2015. Discover more at www.turfseason.com.