About Turf Season
Turf Season is transforming grassroots talents into superstars.
Our goal is to improve lives of African grassroots football talents with education and career opportunities by giving talented grassroots youth footballers a platform to showcase their skills and attract football career opportunities both locally and internationally with our Super League project.
Our project involves using the power of media and technology to identify and expose these hidden talents whose careers die early due to lack of exposure, structure and opportunities.
There is no doubt that Africa has a huge deposit of talents in the grassroots.  The fact that Nigeria alone has won the FIFA U17 World Cup five times, more than any other country, is very important. However, the career opportunities for them have been very few and as such, many beautiful football careers die early.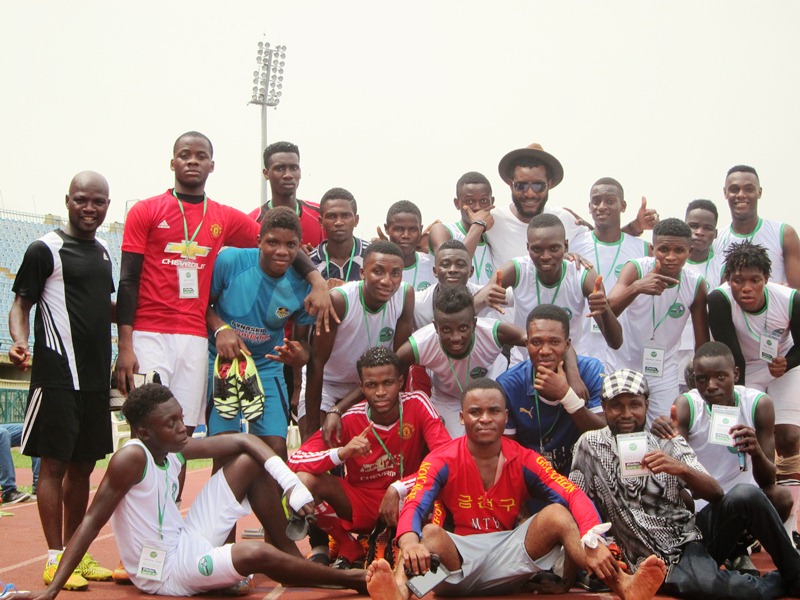 Turf Season is giving participating prospects the much-needed profile to attract and secure football career opportunities both locally and internationally.
Turf Season is an opportunity for these upcoming talents to learn the rudiments of the football career in a disciplined and competitive environment.
The focus is not just football as participants will be exposed to learn other skills in preparation for life after football.
Are you a grassroots football talent between the ages of 15 to 21? Here's your chance to get scouted for professional football with Turf Season,  sign up now for a trial.
For partnership/sponsorship and advertising information, kindly click here.