Austrian Football Scout Eyes TsLiga Players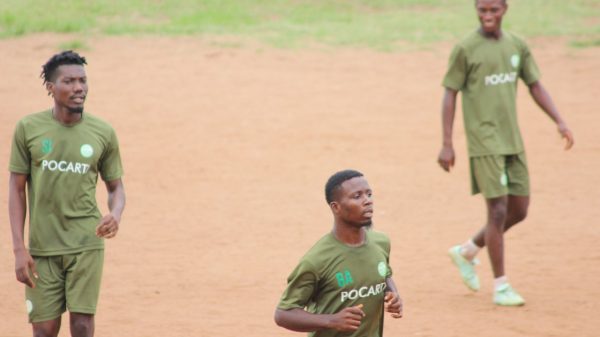 Austrian Football Scout, Wolfgang Gasparik, was Live on Matchday 3 of the 2021 TurfSeason Super League (TsLiga) in Lagos, Nigeria on the 13th of May 2021.
Wolfgang, a mentee of John Viola, the World's Best Football Agent Educator, spotted some new players and has expressed his interest to watch them further on their development with the 2021 TsLiga.
Here are his comments on video:
Turf Season is a grassroots football project gaining world-wide attention for youth grassroots footballers in Nigeria and Africa. "The goal is to develop and promote players with education and career opportunities which the Turf Season Super League provides," says Paschal Agonsi, Turf Season Founder.
Turf Season Super League is a platform for top performing football stars to be scouted for professional football across the world. Learn more about the 2021 Super League
Are you within the ages of 15 to 24? WhatsApp +2348175487536 to get a free trial.
Follow Turf Season on Facebook, Twitter, Instagram.
Subscribe to our YouTube Channel
Visit our website – www.turfseason.com