TsLiga 2021 Matchday 3 Round Up
The Tigers suffered their first loss as they failed to score for the first time in the Turf Season 2021 Super League (TsLiga). Schimichi and 89FC will be grateful for their first wins as the Kings sit on top. However, the highlight of the day was the Austrian Football Scout, Wolfgang Gasparik, who graced the occasion. Here's the match results and the league table as it stands.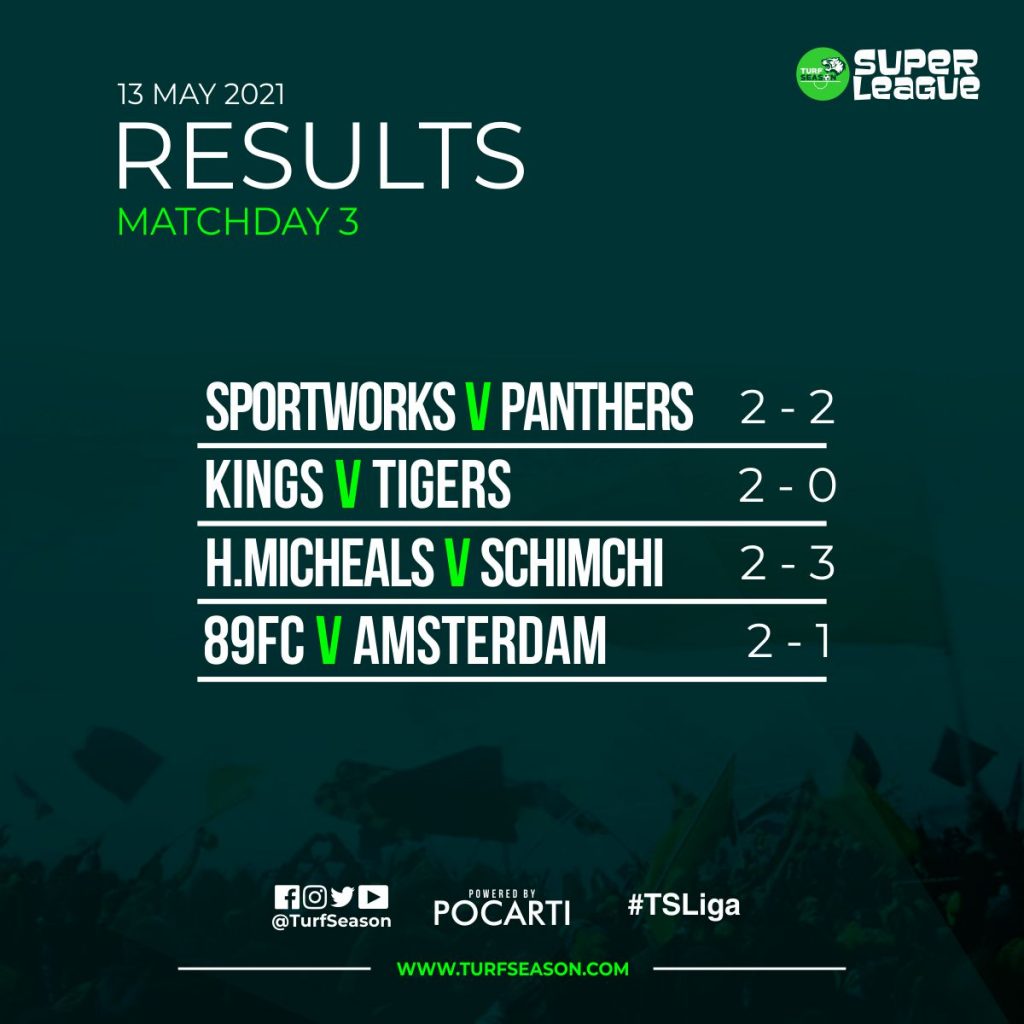 Toyeeb Zakariyah (Kings) now has 4 goals from two games. The H.Micheals v Schimchi game produced the most goals in Matchday 3 (5), next to the SportsWorks v Panthers draw (4). A total of 14 goals were scored on TsLiga Matchday 3. Here's the goals and highlights in video:
Full match videos – 2021 TsLiga Matchday 3.
Enjoy the very best of grassroots football.
SportsWorks v Panthers: 2 – 2
Kings v Tigers: 2 – 0
H.Micheals v Schimchi: 2 – 3
89FC v Amsterdam: 2 – 1
Turf Season is a grassroots football project transforming lives with education and career opportunities. Our Super League (TsLiga) Project helps grassroots footballers to get scouted for professional football. Discover more at www.turfseason.com