Swedish Football Legend, Stefan Schwarz Talks Turf Season and More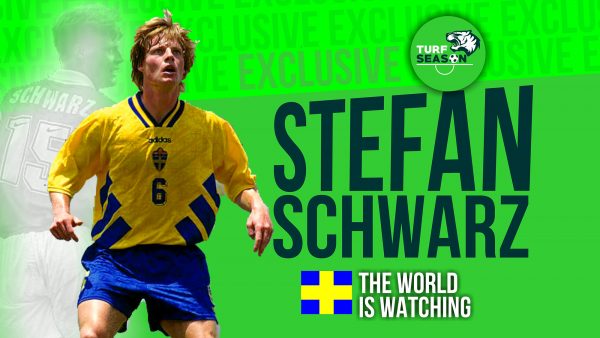 Legendary Swedish Footballer, Stefan Schwarz, is our August Visitor at Turf Season.
Interviewed by Kiril Evtimov in Burgas, Bulgaria, the USA '94 FIFA World Cup Bronze Medal Winner with Sweden, who also played for Malmo, Benfica, Arsenal, Florentina, Valencia and Sunderland, shared his thoughts about the Turf Season project and of course, his favourite Super Eagles players.
Stefan could not stop talking about one particular Nigerian Football Legend.
Who do you think it will be?
Find out when you watch the fantastic interview.