Nigerian Grassroots Football gets ₦3m Investment from Haggai Sports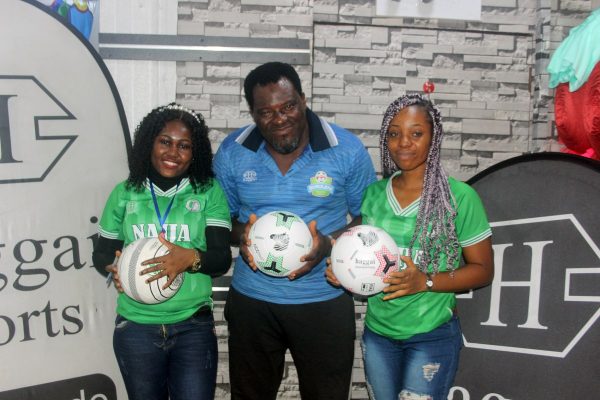 Haggai Sports, manufacturers of Zebra Ball, a world-class Football/soccer match ball made in Nigeria, has invested the sum of ₦3.2 million into Nigeria Grassroots Football. This announcement was made on the 10th of August in a media briefing.
Zebra Ball is the latest addition to the Haggai Sports brand which has been a pillar in the Nigerian Football industry for decades, supporting numerous Football competitions as well as grassroots and professional football clubs with top-quality sports equipment.
Fusion Football Championship (FCC), formerly Surulere Regional League, will be the direct beneficiary of Haggai Sports' investment in Nigerian Grassroots Football.
As part of the investment, the FFC will receive 20 Zebra match-balls, 210 Crystal Awards and 210 Jerseys for every match MVP courtesy of Haggai Sports.
Also, all 20 participating teams in the FFC will also receive a set of 30 Dumbbells each, a total of 600 dumbbells, to help boost the fitness and strength conditioning of their players.
With this investment, Haggai Sports strengthens its dominance as Nigeria's No.1 Sports Brand.
The Zebra Ball is already the top choice of professional football managers and players. It is currently the official match ball of Turf Season Super League (TsLiga), Nigeria Professional Football League (NPFL), Club FC IFEANYI UBAH, NIGERIA NATIONWIDE LEAGUE (NLO), NIGERIA WOMEN FOOTBALL LEAGUE (NWFL) amongst others.
Made for all conditions, extremely durable and scientifically proven for its balance and precision, Zebra Ball from Haggai Sports strongly rivals other brands as the best football Matchball in the world.
Haggai Sports' Zebra Ball is made perfect according to FIFA approved standards. The soft-touch football with perfect sphericity, control and speed is available in standard sizes and weights for all ages, E.g. size 5, size 4 and size 3.
Order a Zebra ball now on Turf Season Store.