Matchday8: G Innovate FC Begins Our July Campaign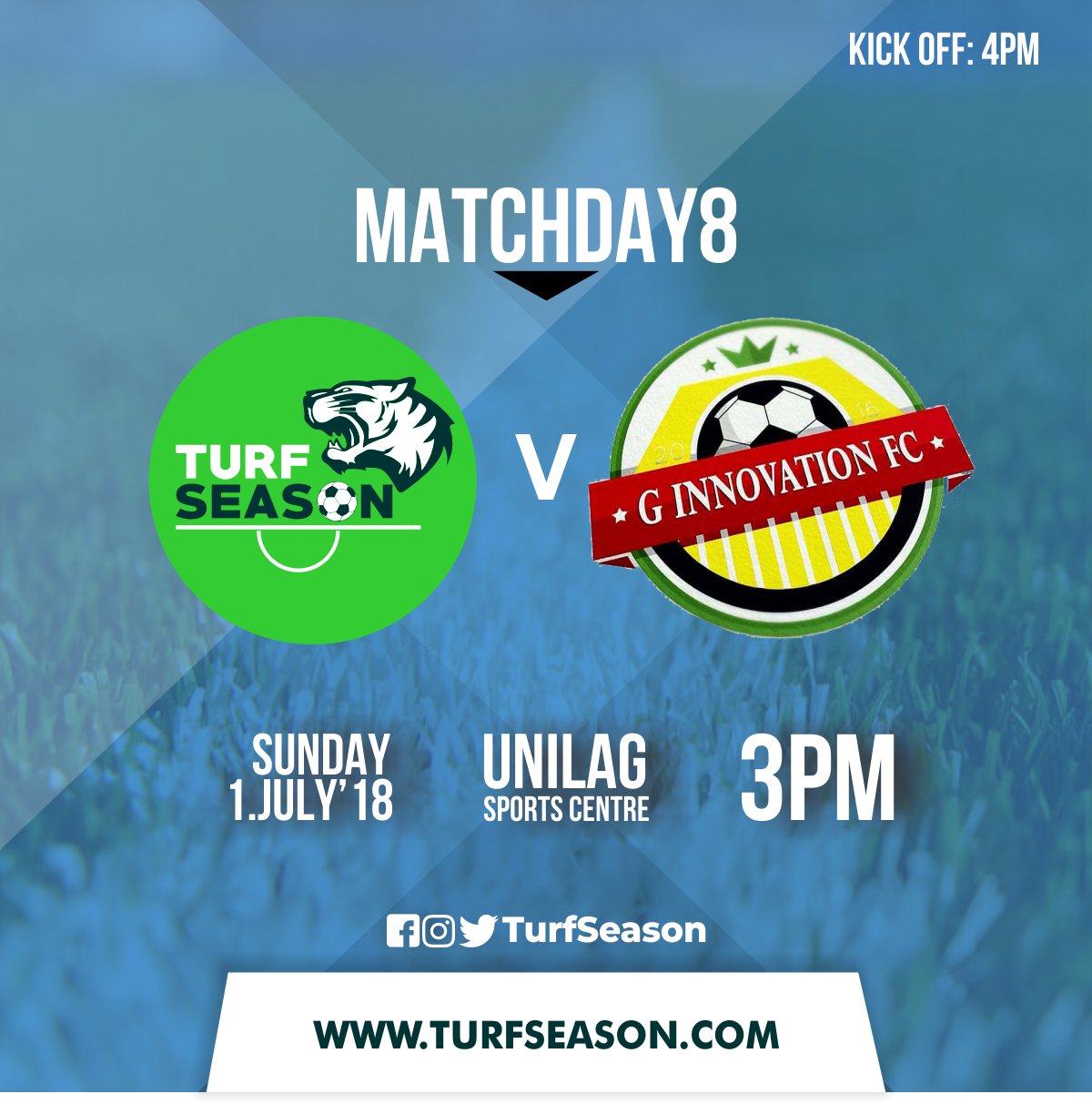 Turf Season Matchday8 comes up tomorrow Sunday with G Innovate FC opening our first game in July. No wins, two draws and losses, concludes our June campaign which also fetched 6 goals in 4 games. But where the problem lies is in the defense which has conceeded 8 goals in last 4 games, averaging 2 goals per game.
Rufai Suleiman is certainly the key man to watch and he looks to increase his 4 goals tally in 7 games this season. Turf Season Defense replaces 3 players from the regular line-up with Louis, Ibraheem and Nwobodo coming in to support Ifeanyi in the heart of the defense who has been in good form so far, averaging a 7.2/10 rating in 6 appearances.Only Rufai has more, 8.0/10 rating in 7 games.
Don't miss the action on Matchday8. Here's the match details:
Date: Sunday, July 1, 2018
Venue: University of Lagos Sports Centre, Akoka-Yaba
Time: 3:00PM
Entry: FREE.