Matchday 12 v DeafSped FC – July 29, 2018
It's been 14 days since our last game vs Leo FC which ended with a 4-1 win. Matchday11 vs Kakaki FC was also postponed till August 10. With the boys fully rested, we'll be hoping for a high-tempo game this Sunday afternoon by 4.00pm when the action kicks off against Deafsped Football Club all the way from the ancient town of Ibadan, Oyo.
The boys will be hunting for their first back to back win against Deafsped FC. Rufai Suleiman is certain to continue his fine form in front of the goal with a phenomenal 8 strikes in 10 games already. Emmanuel Okondor, follows next in the charts, and is certainly the man to keep an eye on. Here's our probable line-up: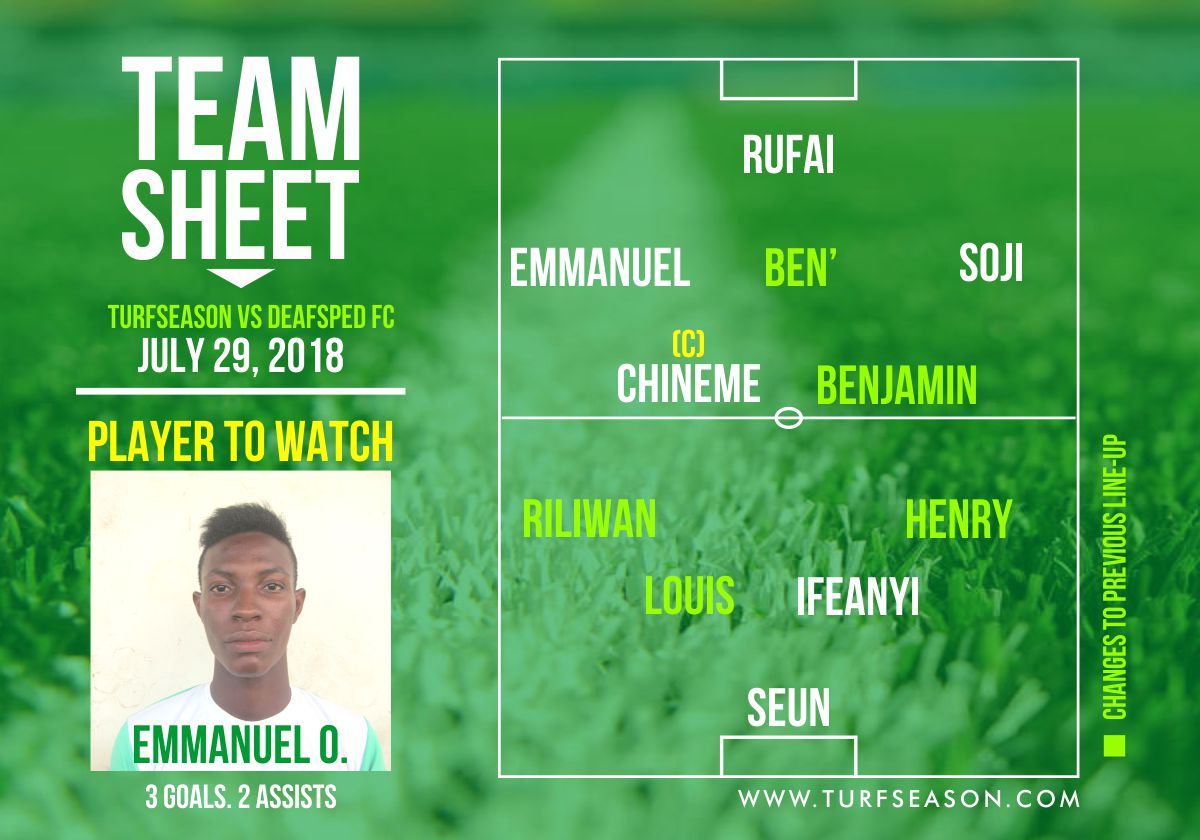 Match Information: Date: Sunday, July 29, 2018 Venue: University of Lagos Sports Centre, Akoka-Yaba Time: 3:00PM Entry: FREE.