Match Report: Raineri Ghost FC 3 – Turf FC 2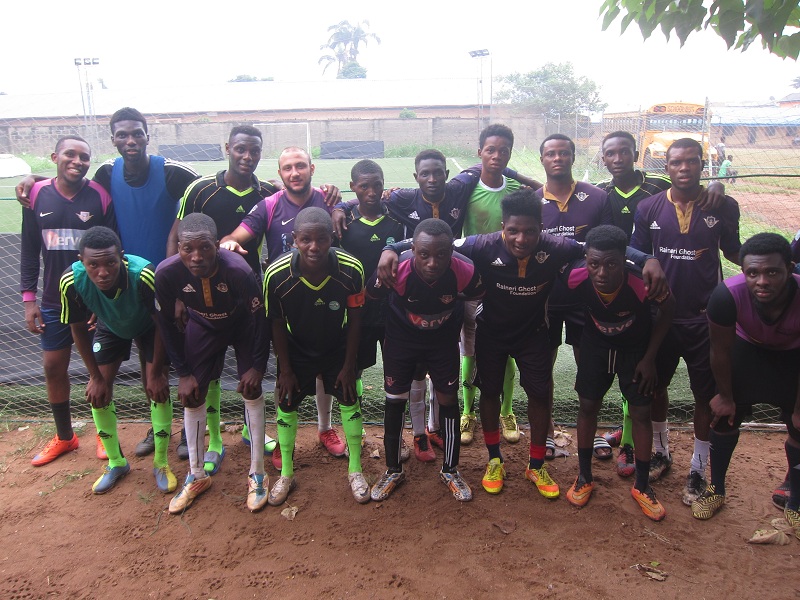 MATCH REPORT: Despite taking the lead twice with goals from George and Ademide, a superb hatrick from top scorer, Oliseh, determined the result. Great run out nevertheless!
Turf Season FC featured 7 new talents into the starting line-up: Ademide, Emmanuel Okondor (Emma'), Augustine, Pumson, Richard, Gbenga and Goal keeper, Dennis. Ademide was quick to make an impact on his debut, grabbing the second goal in the first half to restore our lead after Oliseh had cancelled George Iduh's opener.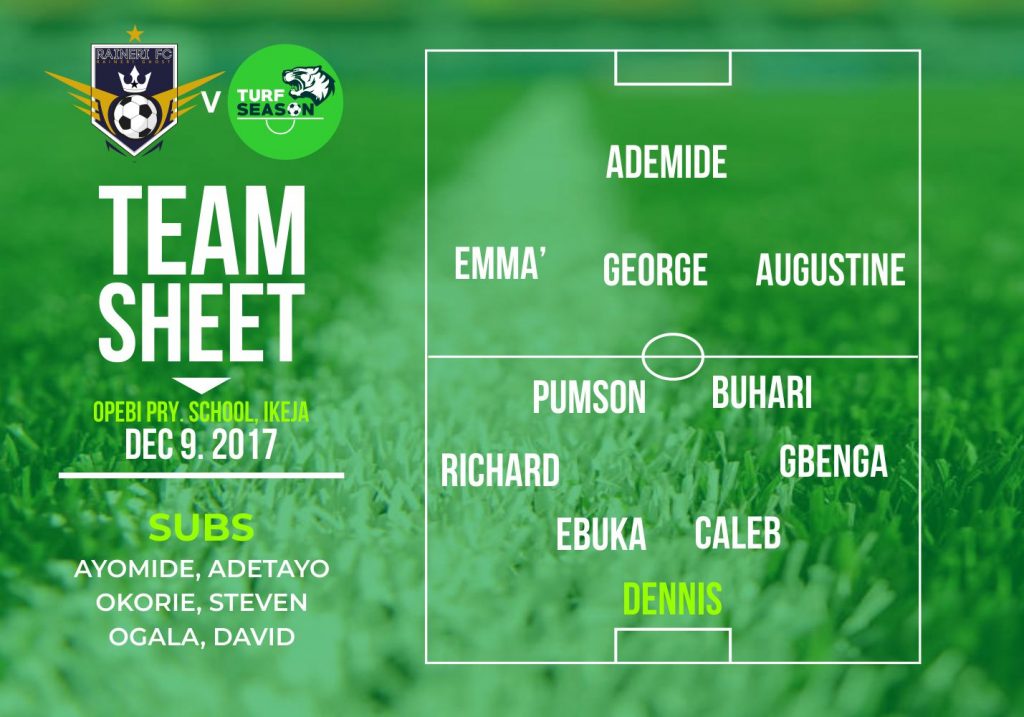 More Pictures from the game below: