Match Report: 0 – 1 Loss vs Flourish FC
A late goal in the second-half from the Flourish FC Visitors handed us our first defeat this month and our second since the campaign began on May 13, 2018. The loss also ends our 4-match unbeaten streak which began with a win on Matchday2 vs Legend FC and three straight draws against Brave FC, Legend FC & Alphas FC.
"It was a good game… just some lack of concentration at the end of the second half ensured we couldn't keep our unbeaten run going but we'll certainly keep giving it all our best." Paschal Agonsi, TurfSeason Manager commented.
GLP2018 Team also featured on Matchday6 v Flourish FC to continue their support to mentor young Nigerian Footballers. Temmy & Victoria, finalists for the GLP2018 Program where on ground to inspire the young lads to embrace leadership skills.
Turf Season enters Matchday7 this Sunday and we hope to make it a win to end the beautiful month of June. Mr Agonsi further stated that "The focus is on development of these young stars and we are positive that in a few months, they'll be a force to reckon with not just nationally but internationally as well. We are giving these young talents the best training and mentorship to help shape them for Professional Football in the nearest future."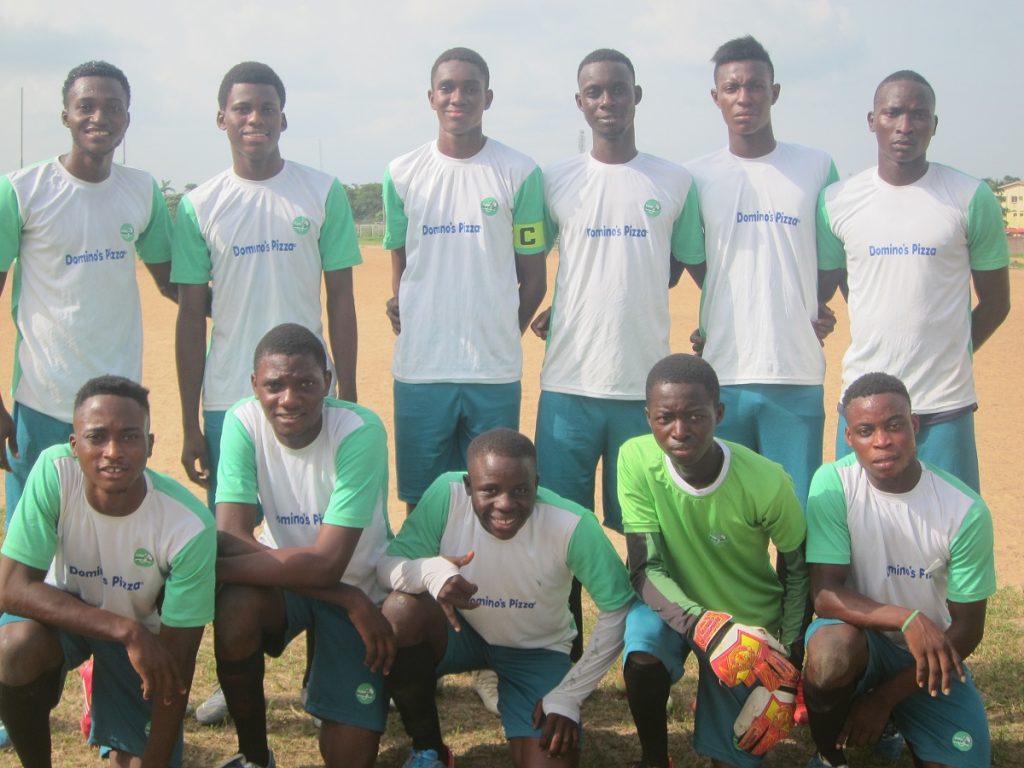 Here's the TurfSeason #Matchday6 team line-up and performance ratings:
Line-Up 4-4-2
Seun Joshua (GK) (6/10)
Ibraheem Anifowoshe – 70′ (7/10)
Dare Agbaje (5/10)
Ifeanyi Unegbu (8/10)
Chineme Nwobu (6/10)
Henry Kingsley (6/10)
Favour Abeghe – 70′ (6/10)
Sheriff Olalokun (7/10)
Paul Ayodele  – 65′ (7/10)
Rufai Suleiman (8/10)
Emmanuel Okondor – 55′ (5/10)
Subs
Oreoluwa Kalesanwo – unused
Benedict Agonsi – 55′ (6/10) (sub Emmanuel Okondor)
Zephaniah' – 70′ (6/10) (sub Favour Abegbe)
Henry Nwobodo – 65′ (5/10) (sub Paul Ayodele)
WEST' – 80′ (5/10) (sub Ibraheem Anifowoshe)
Man of the Match:
Rufai Suleiman was a torn of flesh in the opposition defense with his movement, work-rate and agility.
Interesting Stats:
– 4 match Unbeaten run ends
– First match we failed to score a goal
Injury Table:
– Opeyemi Bamgbose (illness)
– Richard Samson (leg injury)
– Sunday Olonado (personal)
– Nwogu Christopher (illness)