July 2022 Trials: Shewen Brace Leads Whites to Victory in Game 3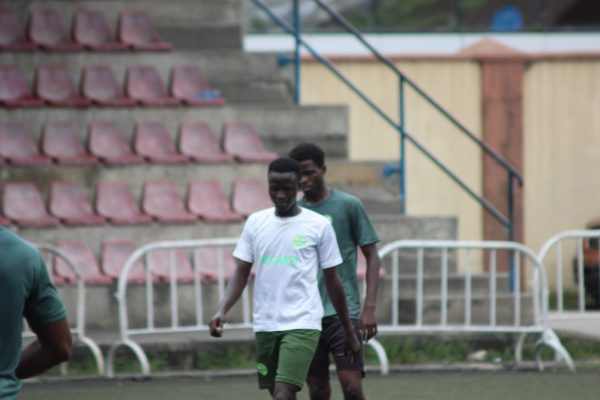 A much better performance from Team White ensured the 2-0 defeat of Team Green.
Isaac Folorunsho, aka Shewen, scored a brace to help his side rank second in the Turf Season July 2022 Football Trials.
The Greens will undoubtedly be disappointed with losing back-to-back games with the Whites and the Blacks, conceding four goals and scoring none.
TEAM WHITE
1 GK SEUN JOSHUA
2 FW ALFRED ATI
3 MF JOHN MOSES
21 FW ISAAC FOLORUNSHO – 2 Goals
22 DF AYODELE OLAMILEKAN
26 MF AKANBI OLAJUWON
27 FW AKINYEMI GANIU
31 MF EMEKA EZE
35 MF FRANK GABRIEL
47 FW SOWUNMI TOLUWANI
60 DF ESAN OPEMIPO
TEAM GREEN
1 GK OSOBA GEORGE
5 FW DUYILE DAVID
7 FW THEODORE CHRISTIAN
9 FW DESTINY ROBINSON
10 MF LANRE ADEBAYO
11 FW ADESANYA ADEYEMI
12 MF TIJIESUNI EHIMEN
20 MF CHIBUEZE PASCHAL
24 FW ADEOLA JACOB
27 DF ABUBAKRI ABDULMUMIM
Produced by Paschal Agonsi for Turf Season, a global platform for transforming grassroots talents into superstars.
Turf Season is a football project giving talented grassroots youth footballers a platform to showcase their skills and attract football career opportunities both locally and internationally. Learn more
Contact us here: info@turfseason.com