Enugu Camp Report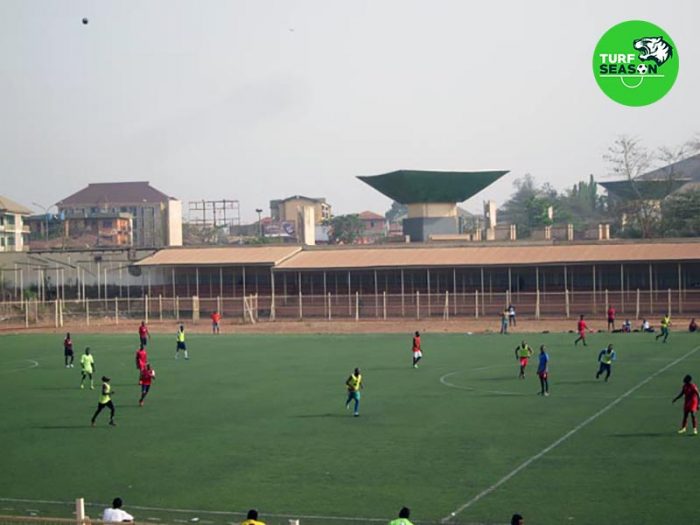 The coal city was anything but calm as it burned deep with love for football. Enugu was our first step into the South-Eastern region of Nigeria. We had earlier spent some time in the North-West and North-Central region, searching for the most prodigious football talent in Nigeria whilst flying the Turf Season banner high and wide.
University of Enugu Campus (UNEC) Stadium was home to our search as Turf Season entered Camp Day 3 on Monday, February 13, 2017. Our Local Organizer was Ms. Martha Ochu, who did a great job with the organization and coordination of the camp activities.
However, we saw a slight setback in Enugu during the accreditation process as a lot of over-aged turned up and they were consequently disqualified. Nevertheless, the show went go, and the screening exercise continued.
Turf Season Scouting Team were able to set their eyes on some talents that really have something to prove. Will they rise above the shadows and conquer the world? Only time will tell.
Enjoy some pictures: