Channels TV Sports Tonight Features Turf Season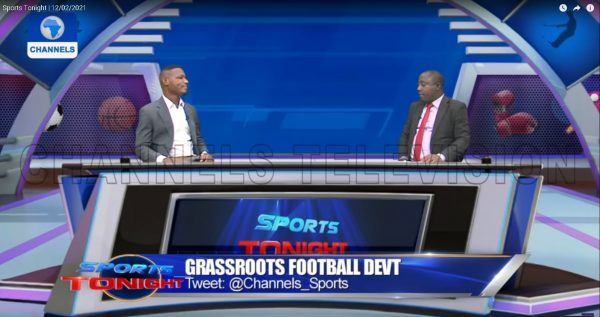 Turf Season was featured on the Sports Tonight Show on Nigeria's best television station for decades, Channels TV.
Paschal Agonsi, Turf Season Project Director, was interviewed on the Friday 12 February Edition of the Show, where he talked about Nigeria's Grassroots Football Development, the realities and the challenges.
Watch the full interview here:
Paschal Agonsi was of the opinion that for Grassroots Football to move forward in Nigeria, club owners and administrators have to run Sports as a business, focusing on creating and selling value.
Turf Season, a Football project empowering African grassroots Talents with Education and Career Opportunities. Learn more about Turf season.
Turf Season Super League is proudly supported by Pocarti Digital, a media company committed to helping businesses succeed.
2021 Turf Season Super League Trials have begun. Click here to get more details about participating in the 2021 edition.