Bulgarians impressed with Africa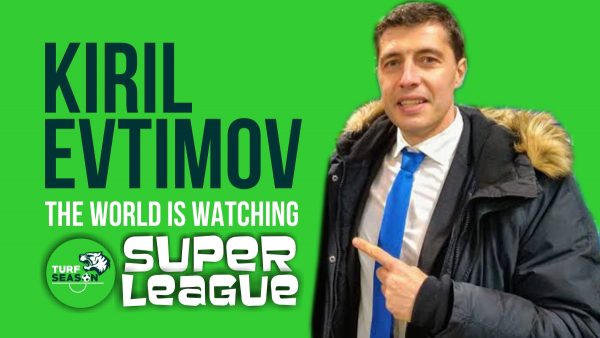 Known as The Frame Person Kiril Evtimov has been subjected to a serious attack by African youth candidates for football fame, Novsport.com has learned.
In recent days, Burgas has been inundated with messages from Africans contacting him asking him to help them break through to football Europe.
The offensive became a fact after Evtimov gave a video interview for Turf Season, a professional football academy in Lagos, Nigeria. In it, the Bulgarian says that his favorite African players are Daniel Amokachi and Didier Drogba because of their powerful yet elegant attacking game.
Finally, he encourages the organization, wishing it continued to fulfill its goals. The mission of the academy is to give talented young players (ages 15 to 21) a platform to showcase their skills and attract football career opportunities, both locally and internationally, with a common goal to improve the lives of the younger generation of Africans.
Turf Season contacted the Person in a frame via Instagram, impressed by Evtimov's extensive collection of meetings and photos with world-renowned football greats. Their project involves harnessing the power of media and technology to identify, discover and build the capacity of the hidden African talent whose career dies early due to lack of exposure, structure and capabilities.
It is widely known that Nigeria has a huge field of football talents. The fact that they have won the FIFA U17 World Cup five times at this level proves thick this fact. The Bulgarian "A" national team also has unpleasant memories of the Superrollers, losing twice to the World Finals – 0: 3 in 1994 and 0: 1 in 1998.