August 2022 Trials: The Greens Endure Penalties Defeat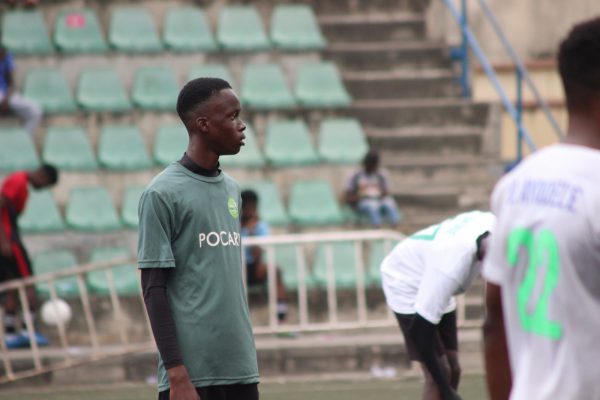 The last scouting game of our August 25, 2022, Football Trials in Lagos resulted in penalties to decide the winner.
Team Green looked to have scored a goal in the second half to defeat the Whites, but the referee judged it correctly to be in violation of the offside rule.
The Whites went on to win the penalty round 3-2 with Frank Gabriel's strike from the spot deciding the winner after The Green's Goalie, Seunzzy kick got saved by the impressive Israel Adeoye.
A much better performance from the Greens and they certainly have something to remember come September.
Match Highlights:
Full Match Video
TEAM WHITE:
1 GK ADEOYE ISRAEL
5 FW KAYODE MABIMUORI
16 MF OKOYE MUNACHIMSO
21 FW ISAAC FOLORUNSHO
22 DF AYODELE OLAMILEKAN
31 MF EMEKA EZE
35 FW FRANK GABRIEL
36 FW ALFRED ATI
37 MF OLADELE OLAWALE
45 FW GABRIEL AJANI
TEAM GREEN:
1 GK SEUNZZY
2 MF JOEL NWOBODO
5 MF TOHEEB FATAI
7 FW NWOBU PASCAL
9 FW DAVID AKINYELURE
10 MF AKINOLA TOHEEB
11 FW OLALEYE HABEEB
12 DF MARVELLOUS ADEBAYO
20 FW ADEKUNLE TIMILEYIN
27 MF ALFRED ADEBAYO
Produced by Paschal Agonsi for Turf Season, a Football project empowering African Grassroots Talent with Education and Career Opportunities since 2015. Discover more at www.turfseason.com.
Contact us here: info@turfseason.com or via Whatsapp: +2348175487536
Proudly supported by Pocarti.com