August 2022 Trials: Ayodele Leads Whites to Victory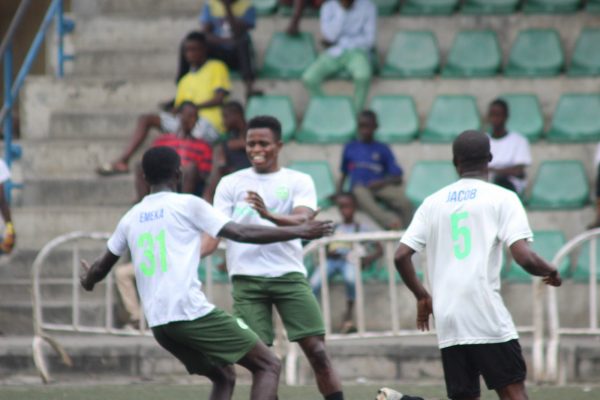 The Whites came from behind to beat the Blacks, 1-2, thanks to goals from debutant Gabriel Ajani, assisted by Isaac Folorunsho and the ever-impressive Ayodele Olamilekan from the penalty spot.
Victor opened the score-sheet with a half-volley for the Blacks following a quick counterattack, after Chisom Samuel picked him out in the middle.
The Blacks would feel they could have done more but the game is always for those who dare the most.
Match Highlights
Full Match Video
TEAM WHITE:
1 GK ADEOYE ISRAEL
5 FW KAYODE MABIMUORI
16 MF OKOYE MUNACHIMSO
21 FW ISAAC FOLORUNSHO
22 DF AYODELE OLAMILEKAN
31 MF EMEKA EZE
35 FW FRANK GABRIEL
36 FW ALFRED ATI
37 MF OLADELE OLAWALE
45 FW GABRIEL AJANI
TEAM BLACK:
1 GK SEUNZZY
5 DF CHIBUEZE UWALAKA
7 FW THEODORE EMANEZI
9 FW CHISOM SAMUEL
10 MF MUNACHIMSO UWALAKA
11 FW OKORIE DANIEL
15 FW SODUNKE OLADIMEJI
17 MF BENJAMIN MADU
18 MF I. VICTOR
Produced by Paschal Agonsi for Turf Season, a Football project empowering African Grassroots Talent with Education and Career Opportunities since 2015. Discover more at www.turfseason.com.
Contact us here: info@turfseason.com or via Whatsapp: +2348175487536
Proudly supported by Pocarti.com