2018 Tryouts: New Date for Screening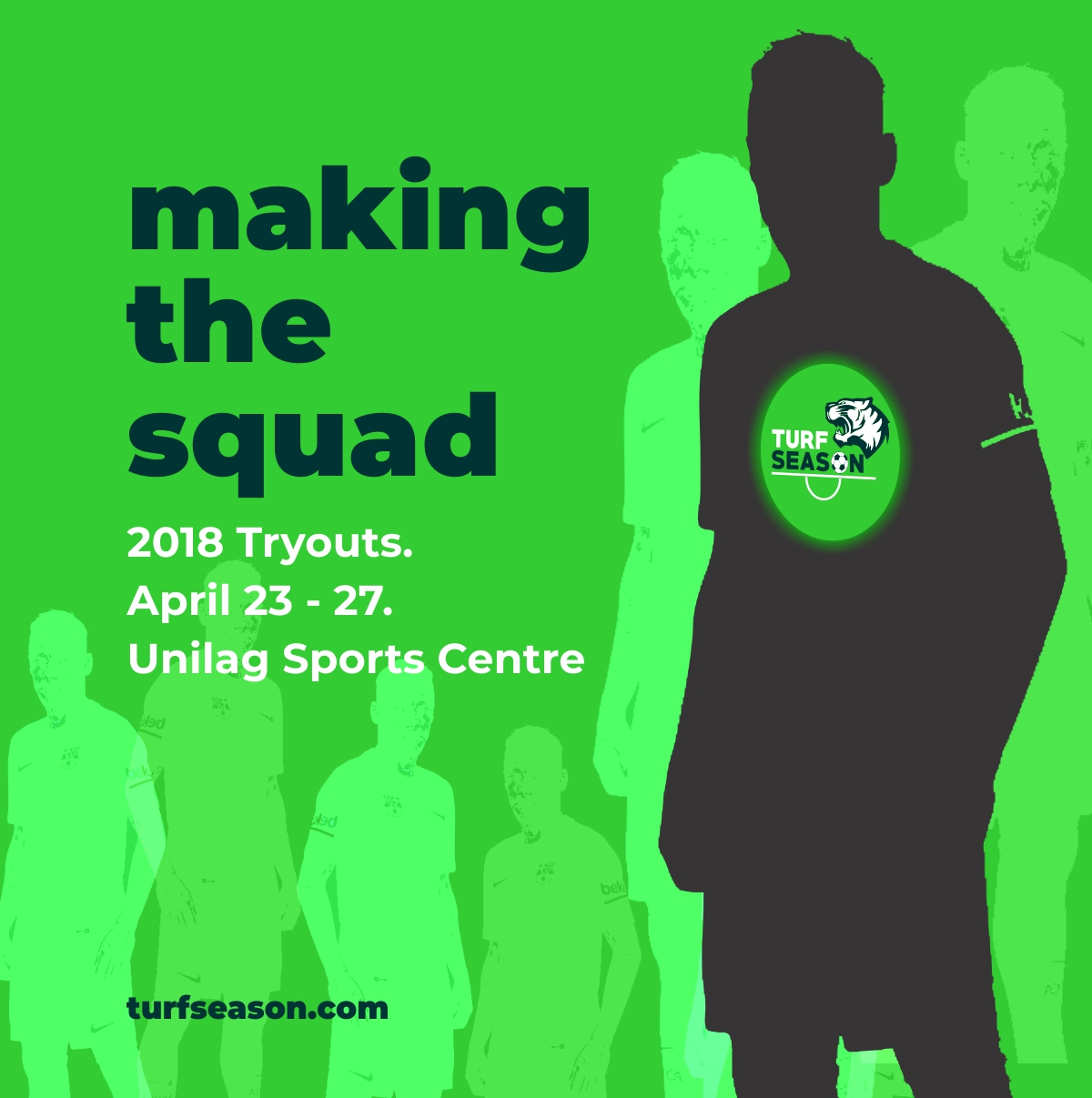 Turf Season 2018 Tryouts now has a new date. The 2018 Tryouts will now hold on Monday the 23rd of April to Friday, 27th of April 2018 at the University of Lagos Sports Centre from 8am to 12noon daily. All registered participants please take note.
For participants yet to register, the Registration Period has also been extended till the 23rd of April, 2018 and will not be extended beyond then.
To register, participants are to pay the sum of 5,500 Naira only to TURF SEASON Sterling Bank A/C: 0066042821 and bring proof of payment to the venue. For more information, please contact the Project Director via email: info@turfseason.com or call 08175487536.
The 2018 Tryouts is a screening program to select 25 youth talents (U21) that will be form the Turf Season 2018 Squad. Goalkeepers (3), Defenders (8), Midfielders (8) and Attackers (4) will make up the 25-man strong team that will be part of an exciting and entertaining football project. These players will be involved in a intensive training program for 25 Weeks which involves various games against local and international football teams, as well as participation in various leadership and community service projects.
Click here to download The 2018 Project and learn about our past projects and our vision for the future.
The 2018 Project Calendar will be also published soon.