14 Goals Spark 2021 TsLiga Opener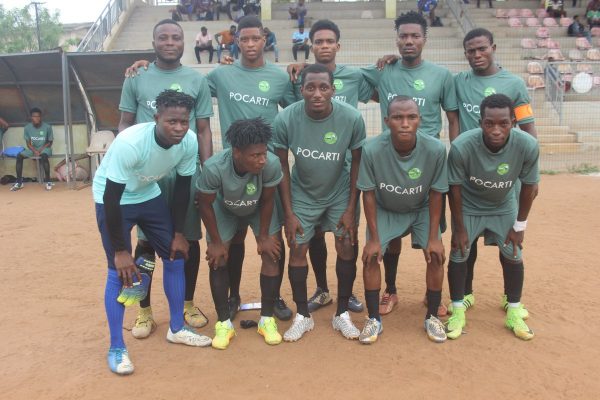 It was goals galore at the Turf Season's Super League (TsLiga) 2021 kick-off on Tuesday, April 27 in Gbagada, Lagos. Panther's Nwachukwu Joseph was first to score with a brilliant strike at the edge of the box during the opening match between the Tigers v Panthers. The Tigers comeback with goals from Paul Badejo and Paulino was enough to get a victory.
Watch the Goals and Highlights of Matchday 1 – 2021 TsLiga Action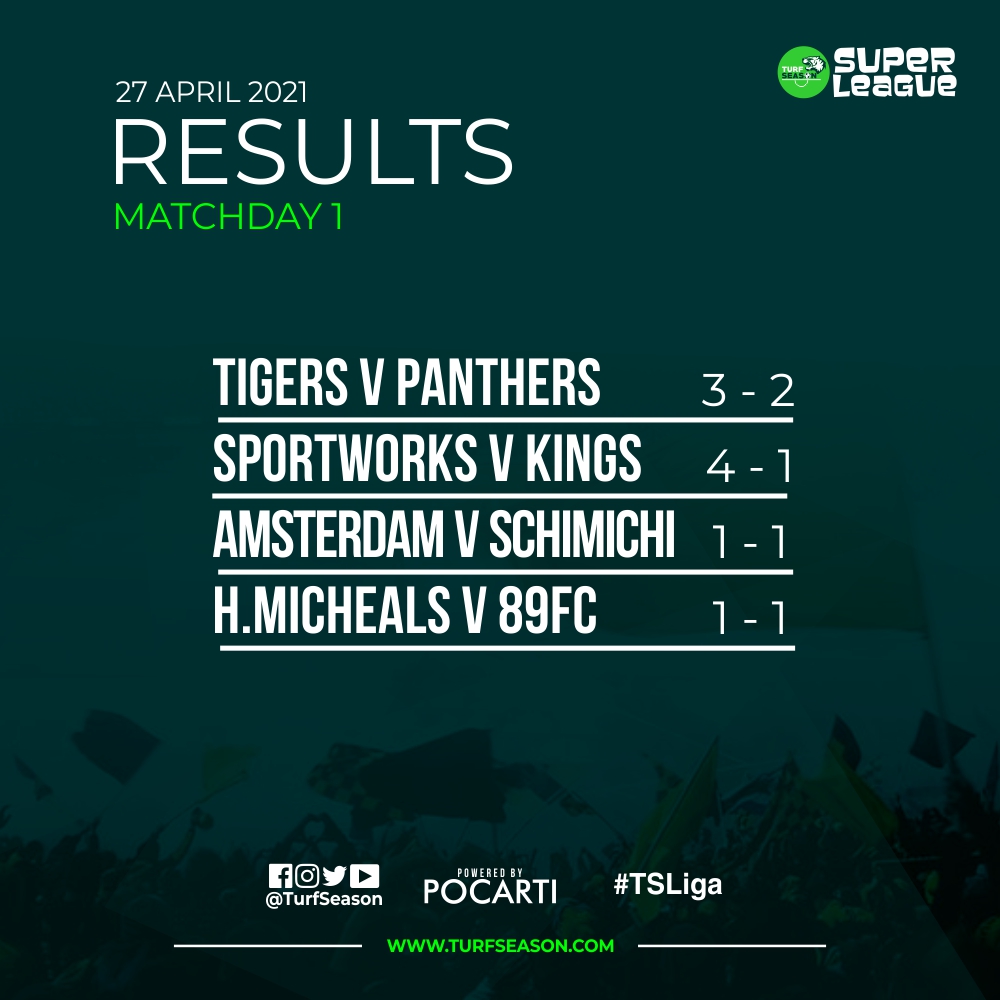 The 2021 TsLiga is a football project exposing grassroots players to education and career opportunities. This year's edition features 8 teams involved in 56 games over 14 weeks. 89 FC, H.Micheals, Amsterdam, Schimchi, Kings, Tigers, Panthers and SportsWorks are the participating teams in the 2021 TsLiga.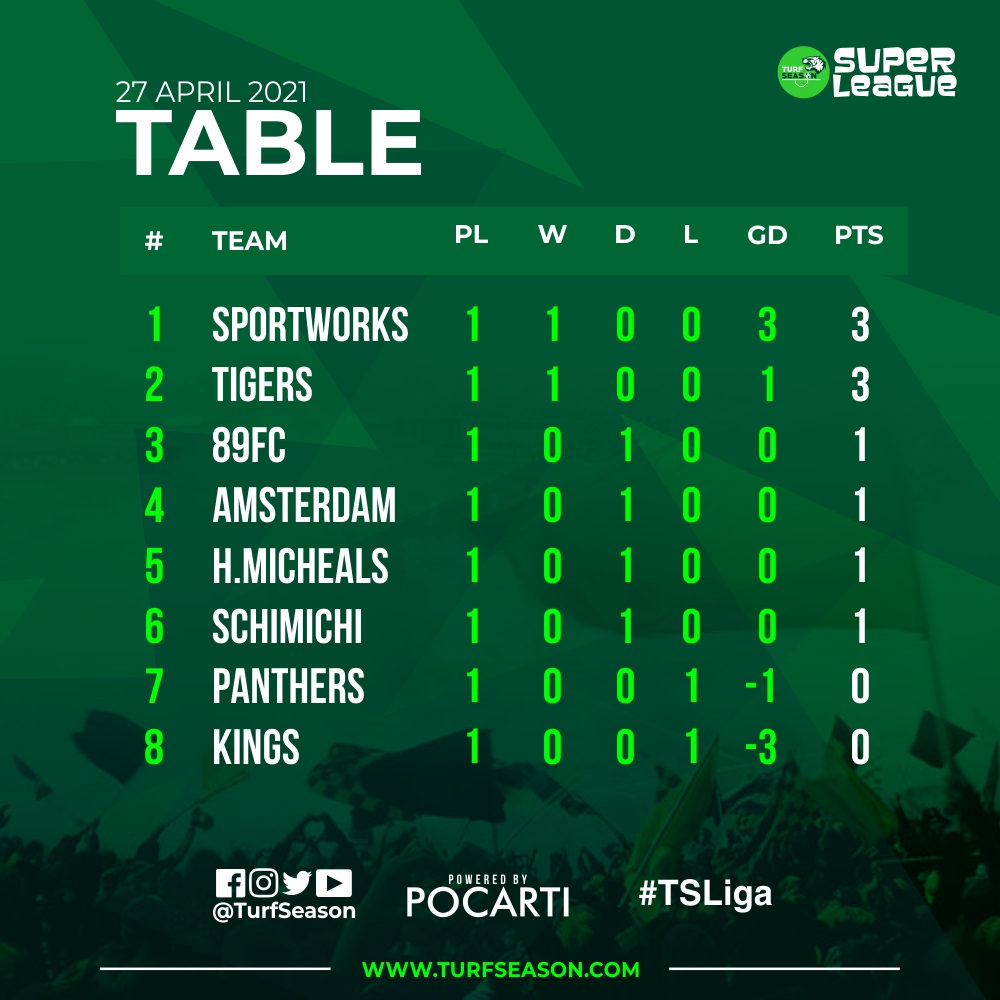 SportsWorks lead the table after a convincing 4-1 win against Kings with Jimoh Mohammed grabbing 2 goals. This makes him a joint top scorer, same as Nwachukwu Joseph (Panthers) and Badejo Paul (Tigers) in the opening game.
Turf Season is a grassroots football project transforming lives with education and career opportunities. Our Super League Project helps grassroots footballers to get scouted for professional football and learn life/career skills. Discover more at www.turfseason.com