Turf Season is a football project giving talented grassroots youth footballers (15-19) a platform to showcase their skills and attract football career opportunities both locally and internationally. Our project involves using the power of media and technology to identify, expose and build capacity of these hidden talents whose careers die early due to lack of exposure, structure and opportunities.
There is no doubt that Nigeria has a huge deposit of talents in the grassroots. The fact that we have won the FIFA U17 World Cup five times at this level already over-emphasizes this. However, the career opportunities for them have been very few and as such many beautiful football careers die early.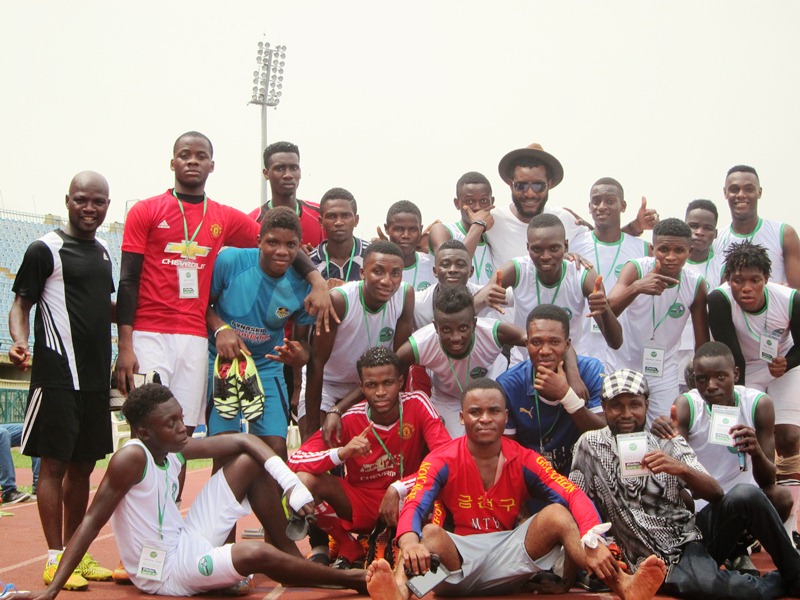 Our campaign kicked off with a nation-wide scouting tour in six states in February 2017, namely: Kaduna, Abuja, Enugu, Rivers, Delta & Lagos. 30 players from these states were shortlisted to participate in a 3-Day Camp in Lagos at the Teslim Balogun Stadium, April 25 to 27, 2017, where the outstanding 15 players have been scouted. These 15 players will be part of a unique football experience for 13 weeks, where they will develop their talents, learn life skills and test their strengths against the top football teams in Nigeria. Their development will be packaged as a reality TV show and the overall best player at the end of the program will be sponsored to further his career development in Europe.
Turf Season will give participating young talents the much-needed profile to attract and secure football career opportunities both locally and internationally.
Turf Season will also be an opportunity for these upcoming talents to learn about the football career as it will provide not just entertainment but an avenue for the Nigerian grassroots football talents to learn the rudiments of the football career.
The focus is not just football as participants will be required to learn other skills to help them cater for themselves after football.
Turf Season promises to be an exciting football project and it's open to fresh football talents between the ages of 15 to 19, who have no professional experience in the game.
To participate in the Season 2, please sign up now.
For sponsorship and advertising enquiries, kindly click here.