Young Stars discovered at Turf Season 3-Day Lagos Trials
The next class of football superstars, the next Ronaldos, Messis and others, are set to be unveiled by the Turf Season Reality TV project this 2017.
Football's First Reality TV Show, Turf Season, held a 3-day trials at the Teslim Balogun Stadium Lagos to select 15 players for its inaugural season, which kicks offs later in 2017.  Participants at the camp were pulled from the shortlist of players previously scouted in 6 states in February 2017, namely: Kaduna, Abuja, Enugu, Rivers, Delta & Lagos. The 3-day camp was organized to world-class standards as attested by both players and sport personalities that graced the occasion. Senior Special Assistant on Sports to the Lagos State Governor, Mr. Anthony Adeboye was present on the final day of the camp and was happy to see young stars being discovered by the Turf Season project.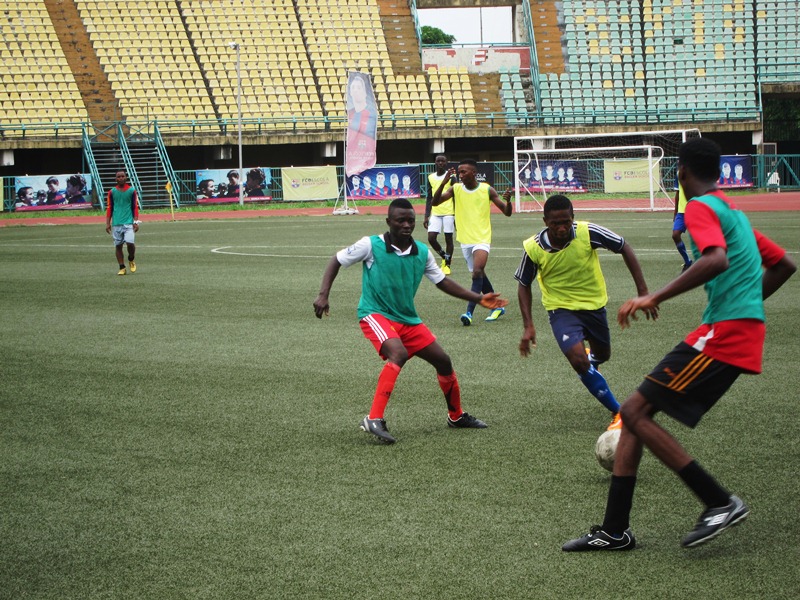 "The future of Nigerian Football is truly bright and there's no doubt that we can become a world power in the near future" said Turf Season's Project Director, Paschal Agonsi. "We are trying to set a standard in youth football and development, and we are confident that our project will set the stone rolling for more innovation and growth in grassroots football, not just in Nigeria, but across Africa and the World at large."
The final 15-man list will be announced to the general public before the reality TV series premieres on national television, which has been scheduled for Q2 2017. Turf Season is also in need of sponsors and well-meaning individuals to support the project as well as take commercial advantage of the project to advertise and communicate their brand. Interested parties are advised to contact the Project Director via email: info@turfseason.com .
View more pictures below: