TsLiga 2021: Matchday 13 Round-Up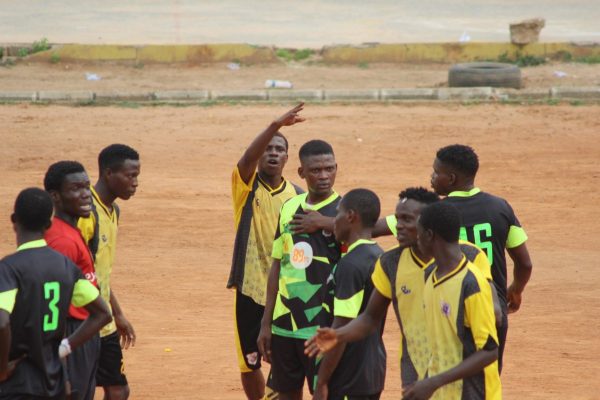 TsLiga 2021 Matchday 13 Review, Results, League Table, Highlights, Scenes and Full Match Videos
Kings are back to the third position in the TsLiga after their 2-0 win against the Panthers. It was a tight contest in the other 3 games on Matchday 13 which produced 3 draws including the top of the table clash between 89FC and Schimchi which ended 0-0. Developing results leaves the title to be decided on the final round.
H.Micheals will be very disappointed with their 1-1 draw with Amsterdam FC. They got the early lead with their first attack of the game and had many chances to increase their tally. Very wasteful finishing from the TsLiga's best-attacking team, who have produced 28 goals in 12 games so far. A fantastic strike into the top left corner from Augustine, Amsterdam No. 10, was enough to share the spoils for both teams.
It's 7 clean sheets in 12 games for Schimchi as 89FC escaped the Yellow Invasion with a 0-0 draw. Schimchi needs points to wrestle the TsLiga 2021 title from 89FC. They will have to win all their outstanding 2 games to stand a chance. The title will certainly be decided on the final day. What a contest this year's TsLiga has been.
TsLiga Matchday 13 Results and League Table
TsLiga Matchday 13 Goals & Highlights
TsLiga Matchday 13 Full Match Videos
SportsWorks v Tigers
89FC v Schimchi
H. Micheals v Amsterdam
Kings v Panthers
Upcoming TsLiga Fixtures
Turf Season is a grassroots football project transforming lives with education and career opportunities. Our Super League (TsLiga) Project helps grassroots footballers to get scouted for professional football. Discover more at www.turfseason.com