Red Bull Refreshes Lagos Grassroots Football Fans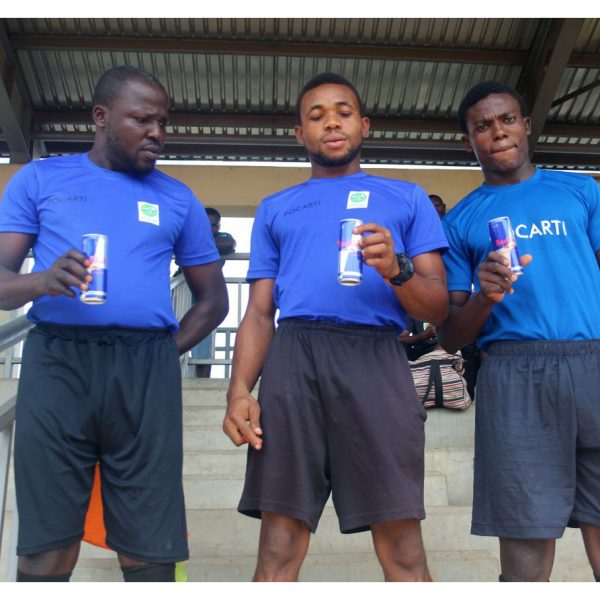 The best-selling energy drink in the world, Red Bull, top choice of the world's best athletes and active youths, was the official match-day refreshment at the 2020 Turf Season Super League Final, held in Gbagada, Lagos, Nigeria. Match officials, Players and Fans were refreshed by the exciting Red Bull drink free of charge.
The Red Bull brand in the past has been closely associated with extreme sports. However, in recent years, it has supported numerous football and sports events. Red Bull sponsorship of the German Side RB Lepzig and New York Red Bulls are just a few examples of a brand that's fast falling in love with the world's biggest sport, football.
Grassroots Football in the past has often been ignored by top brands due to poor organization, crowd control and infrastructure. The goal of Turf Season Super League is to correct these problems and produce the best league that will showcase the very best of Africa's Grassroots Talents to the world.
With the support of top brands like Red Bull, a premier football competition for grassroots players and fans is very possible. Turf Season says a big thank you to the Red Bull Nigeria Team for all their support and we look forward to greater feats 2021 and beyond.
Turf Season Super League is a grassroots football competition showcasing the very best of African football talents. For more information about the Turf Season Super League, please visit www.turfseason.com.