More Players Debut at April Football Trials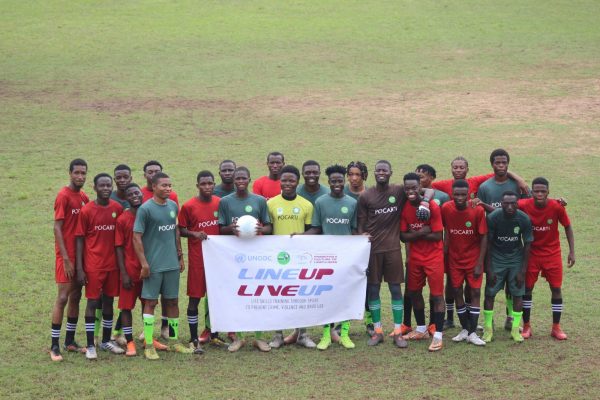 Turf Season Football Trials/Scouting Program helps grassroots footballers to get scouted worldwide.
It was an amazing day for football talents on April 28, 2022, in Lagos, Nigeria.
Youngsters aged 21 and under, lined up to showcase their skills on a very fine afternoon made just for football.
.
Our goal at Turf Season is to create opportunities for local grassroots talents to develop and promote their game.
Mr Kehinde, a professional football scout from South Africa was present to witness the occasion. He was pleased with some of the talents on display. He encouraged all those not selected not to give and for those selected to buckle up for the challenge ahead.
Enjoy the exciting match highlights from the April Football Trials.
.
.
Watch the full videos of April Football Trials.
.
.
It's Game on for May 2022
Are you a grassroots footballer aged 15-21?
WhatsApp Turf Season on 0817 548 7536 to feature in our next scouting day/football trials.
What's more to gain?
Worldwide scouting opportunity
Match Videos
Performance Stats
Online Profile/CV
Player Promotion
Transfers Inquiries
Freebies, Goodies
Refreshments
Very limited slots are available!
WhatsApp 0817 548 7536 now to join the Next Football Stars at Turf Season.