Matchday7: Zik Promises Thriller Game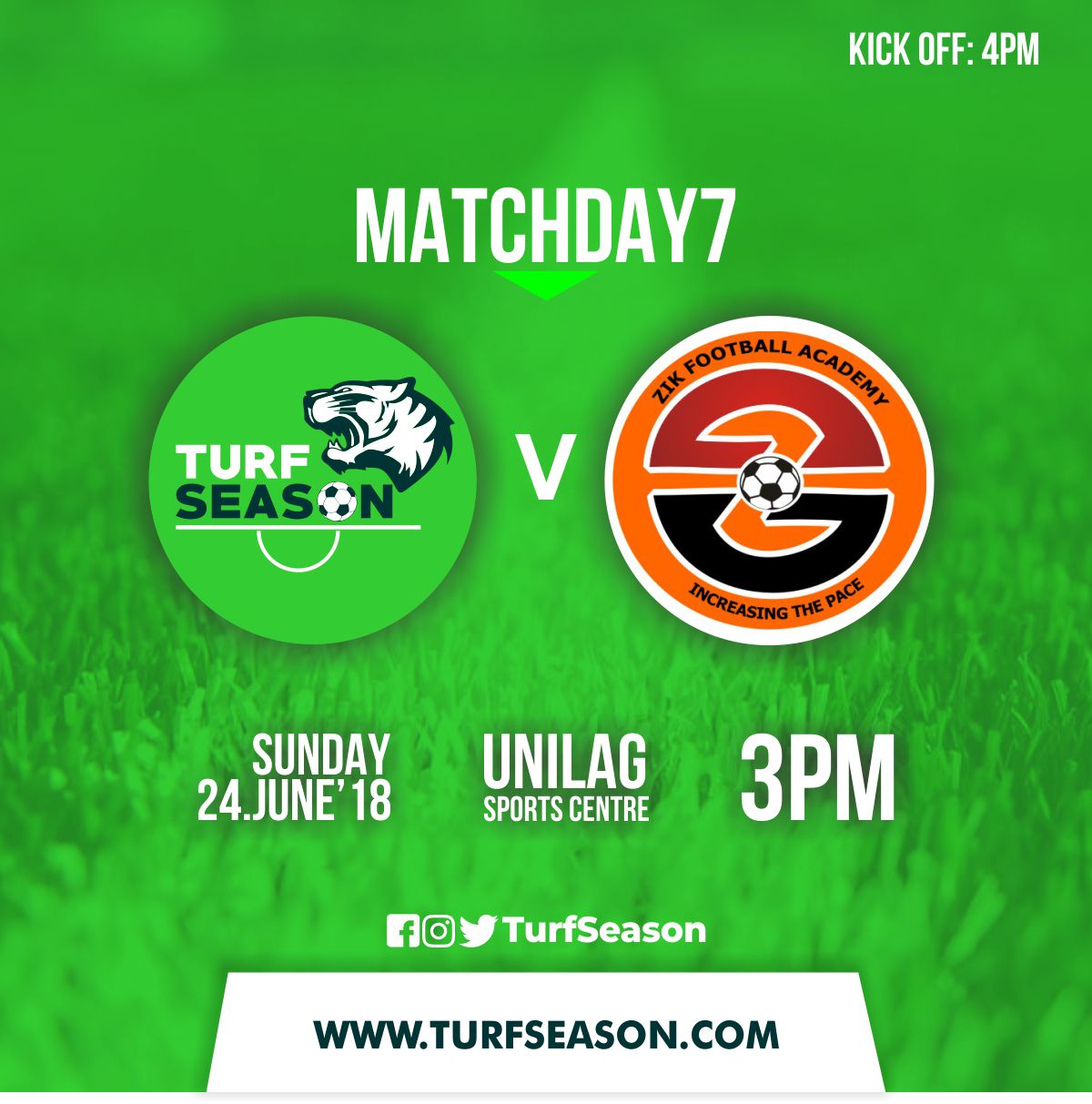 Zik Football Academy are our #Matchday7 opposition as we hunt for our first win in the month of June. Morale once again is high in camp with everyone gearing to revive our unbeaten form which we lost last week to Flourish FC, courtesy a late goal.
The results of this match versus Zik Football Academy will be essential in determining the final 2018 TurfSeason Squad. The provisional team has played 6 matches in 6 weeks, amassing 1 win, 3 Draws and 2 Losses. Our provisional squad list was released after our 2018 Tryouts which held late April. Since then, other players have joined the squad on trial, undergoing intensive training, leadership classes and match experience.
It will certainly be an unforgettable experience on Matchday7. Here's the match details:
Date: Sunday, June 24, 2018
Venue: University of Lagos Sports Centre, Akoka-Yaba
Time: 3:00PM
Entry: FREE.