Goals & Highlights – January 2023 Football Trials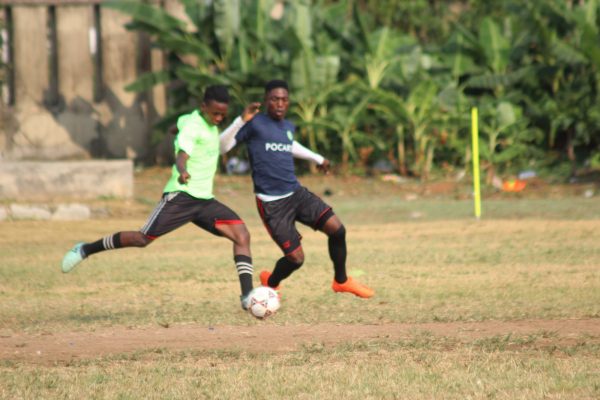 Turf Season January 2023 Football Trials produced 8 amazing goals from 6 different scorers from two games.
All goals were products of well-coordinated team efforts and of course, individual brilliance.
Meet the goal makers, the scorers and the assists:
Babatunde Abdullahi (Penalty)
Sanctus Agbo (Dotun Adebajo)
Odukwe Bernard (Dotun Adebajo)
Joshua Mercy (Jatau Victor)
Jatau Victor (Joshua Mercy)
Babatunde Abdullahi (Emmanuel Orisan)
Emmanuel Orisan (Toheeb Fatai)
Emmanuel Orisan (Ayobami Titilayo)
Turf Season January 2023 Football Trials was a golden opportunity for grassroots footballers to gain worldwide recognition for their talent and attract career opportunities.
Watch all the goals and match highlights from Turf Season January 2023 Scouting Games, Lagos Nigeria.
Game 26 – Match Highlights
Game 27 – Match Highlights
For more information about Turf Season,
Contact us here: info@turfseason.com or via Whatsapp: +2348175487536
Proudly supported by Pocarti.com